Bernini Palace & friends: the Hotel's partners and members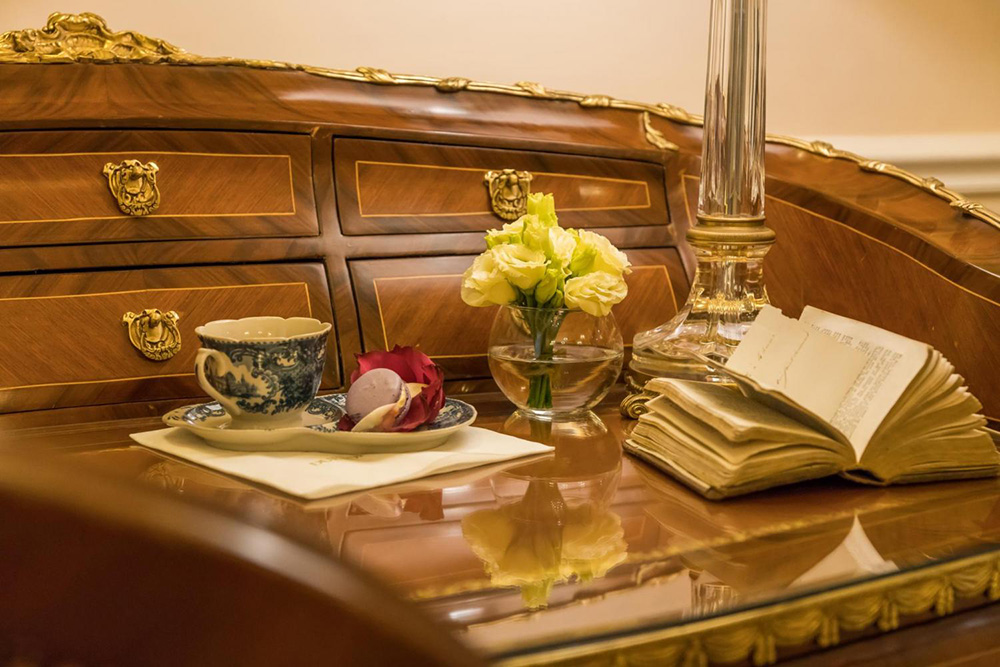 Our suites all have wonderful desks like this
The Bernini Palace in Florence, a treasure trove of art and history with lots of stories to tell, offers guests an immersive experience in the heart of the city. All this is possible thanks to the hotel's strong ties with the local area and collaboration with the most important national and international partners. Today we discover how the Bernini works with a great many associations and bodies to set its sights on ever higher quality targets.
The exclusive international "clubs" of which the Hotel is a member
Over the years, this 5-star hotel has joined a number of bodies and associations that stand out for their constant pursuit of quality: like exclusive clubs, they reward care for guests and the ability to build experiences around their needs. Bernini is a member of 
Preferred Hotels & Resort
, one of the most important independent luxury hotel brands in the world. It has worked since the early 2000s with 
Tauck
, an American operator specialised in Italian tours for the most discerning high-end clients.
Quintessentially
, the first international luxury lifestyle group, collaborates actively with the Bernini on its concierge service and lifestyle management. The Hotel has also entered into an agreement with
ViaMichelin
, one of the navigation apps most used by motorists.
The Bernini is housed in a
fifteenth-century palazzo
whose history interweaves with that of the city. The first hotel in town to boast running water, the building has always offered hospitality, and in the period when Florence was the capital of the Kingdom of Italy (1865-1870) it served as the buvette, or lounge, for the members of the new national parliament, the likes of Garibaldi, Cavour, Gioberti, Balbo, Lamarmora, Daniele Manin and many others. This is why the present-day Hotel is a member of the 
Locali Storici d'Italia
 (Historical Places of Italy), an association sponsored by the Ministry for Cultural Heritage and Activities that brings together historical palaces, hotels and other buildings that preserve the memory of the past. It is also one of the more than 60 Florentine historical enterprises in the artisan, business, hospitality, catering and food and wine sectors that are members of the 
Associazione Esercizi Storici Fiorentini
 (Association of Florentine Historical Enterprises).
A network of partners that is growing all the time
Stay at the Bernini, housed in a palazzo whose characteristics entitle it to be a member of the 
Historic Hotels Worldwide
 and you'll immerse yourself in the culture of the city. The Hotel also boasts an extensive network of partnerships and collaborations that is expanding year by year with new contacts and initiatives. 
The Bernini Palace offers its guests the opportunityto explore the local area with hot-air balloon flights, boat trips down the Arno, and truffle hunts. Hence its collaboration with 
SELECT Hotels & Resorts
, a circuit specialised in exclusive offers for the most demanding guests.